The Rise of Young Golf Stars
June 16, 2023 • 9:24 am

There's no question that the popularity of golfing has risen in recent years, particularly among young golf stars. In fact, there are now more than 30 million people actively engaged in golfing in the United States alone—that's double the number of participants from 20 years ago! To put it simply: The sport is booming right now. And while there has been an increase in adult golfers over the last few decades, it's undeniable that young people have been leading the charge when it comes to spiking interest in this ancient game.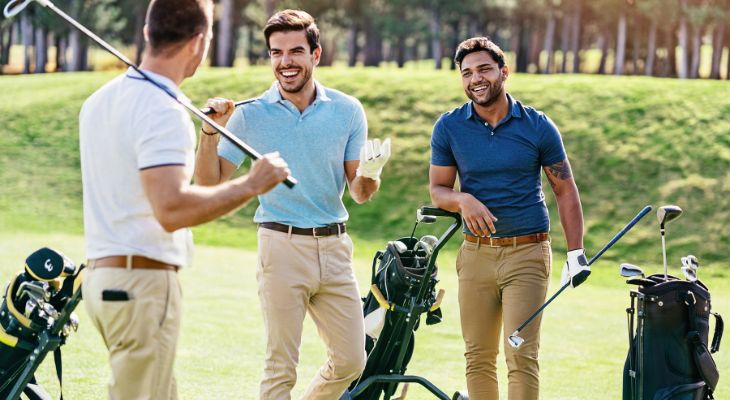 As the love for golf continues to grow, the presence of young golf stars on the professional circuit and their inspiring performances have captivated audiences around the world. These rising talents, armed with remarkable skills and a fresh perspective, have injected a new energy into the sport, attracting fans of all ages and transforming golf into an exciting and dynamic spectacle.
Young Golfers Who Have Achieved Significant Success
Meet the remarkable young golf stars who have already achieved significant success in their budding careers. These talented individuals are making waves in the world of golf, leaving an indelible mark on the sport with their exceptional skills, dedication, and unwavering passion. From impressive tournament victories to consistent top performances, these rising talents are setting the stage for a promising future in professional golf. As they continue to make headlines and redefine what it means to be a successful young golfer, it's worth keeping a close eye on these names that are reshaping the landscape of the sport.
Pierceson Coody
A rising star in the world of golf who has quickly made a name for himself. Hailing from Plano, Texas, Coody comes from a strong golfing family, with his grandfather, Charles, winning the 1971 Masters. Following in their footsteps, Pierceson turned professional in 2022 as the top player in PGA TOUR University presented by Velocity Global. His talent was evident as he claimed victory on the Korn Ferry Tour within just three starts. With a former No. 1 amateur ranking, Coody's collegiate career at the University of Texas included leading his team to an NCAA title. His remarkable performances and family legacy highlight his potential for continued success in the world of professional golf.
Chris Gotterup
A former Oklahoma Sooner who turned Pro in 2022, has made an indelible impact on the golfing world. Originating from Little Silver, New Jersey, Gotterup's journey to success began with a remarkable collegiate career at Rutgers University, where he earned prestigious accolades such as the Big Ten Player of the Year and an All-American. Continuing his triumphs at the University of Oklahoma, he claimed the coveted Haskins and Nicklaus awards as the foremost player in college golf. Notably, even as a student, he achieved a remarkable top-10 finish in a PGA TOUR event. With powerful drives and an impressive track record, Gotterup exemplifies his readiness to excel in professional golf.
Michael Thorbjornsen
A young golf prodigy from Wellesley, Massachusetts, has captured attention with his impressive achievements at a tender age. His journey began with a victory at the prestigious U.S. Junior Amateur Championship at Baltusrol in 2018, where he triumphed over top-ranked competitor Akshay Bhatia. Thorbjornsen further showcased his talent by making the cut at the U.S. Open and securing victories at notable events like the Western Amateur and Olympia Fields collegiate tournament. His exceptional performance at the Travelers Championship, including a stellar final round, earned him a notable fourth-place finish. With his promising talent and notable achievements, Thorbjornsen is poised for a bright future in the world of golf.
Caleb Surratt
A talented golfer from Indian Trail, North Carolina, has quickly emerged as a formidable force in the world of golf. His journey began with a remarkable collegiate debut, where he showcased his natural talent and determination by winning his first event with exceptional rounds of 64-63-65. Surratt's skills and competitive spirit have not gone unnoticed, as he continued to impress in junior and amateur events, earning victories in prestigious championships such as the Junior PGA Championship and the Western Junior. With a strong work ethic and a passion for the game, Surratt is poised to achieve great success as he progresses in his golfing career.
Tom Kim
A promising young golfer from Seoul, South Korea, has already established himself as an exciting prospect with a remarkable career ahead. Known for his ability to remain calm under pressure, Kim has demonstrated his resilience time and again. From overcoming early setbacks to securing victories, his unwavering focus and positive attitude have propelled him to success. At just 20 years old, Kim has already made history, becoming the youngest player in nearly a century to win twice on the PGA TOUR. With a rapid rise through the ranks and a bright future ahead, Kim's passion and determination will undoubtedly shape his path to greatness in professional golf.
These young golfers show how hard work and dedication pay off in achieving success on the course. Whether you aim to succeed in golf or any other endeavor, setting clear goals and consistently putting in effort is crucial. Aspiring pro golfers need to practice daily to improve their skills and make their dreams come true. As you work towards your goals, consider the value and affordability offered by premium used golf balls. These high-quality options provide excellent performance without sacrificing quality, making them a cost-effective choice. Using such golf balls can enhance your game and help you reach your full potential. Remember, success comes to those who persevere and embrace continuous improvement.
How Young Golf Stars Inspire the Next Generation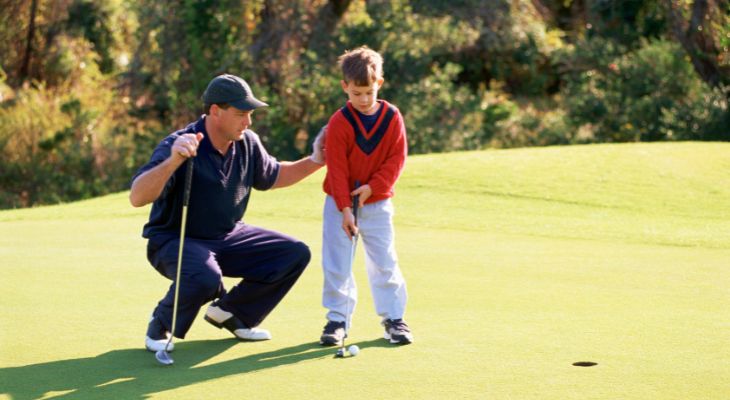 Young golfers are serving as powerful sources of inspiration for the next generation, igniting passion and cultivating interest in the sport. Their exceptional achievements, dedication, and unwavering commitment on the course showcase the possibilities that lie within the realm of golf. These young athletes demonstrate the rewards of hard work, discipline, and perseverance, serving as role models for aspiring golfers. Through their remarkable performances, they instill a sense of belief and motivation, encouraging the younger generation to pursue their own dreams and goals in golf and beyond. Their success stories inspire a new wave of talent, fostering a legacy that ensures the continued growth and vibrancy of the sport.
Leveraging Technology to Open Up New Possibilities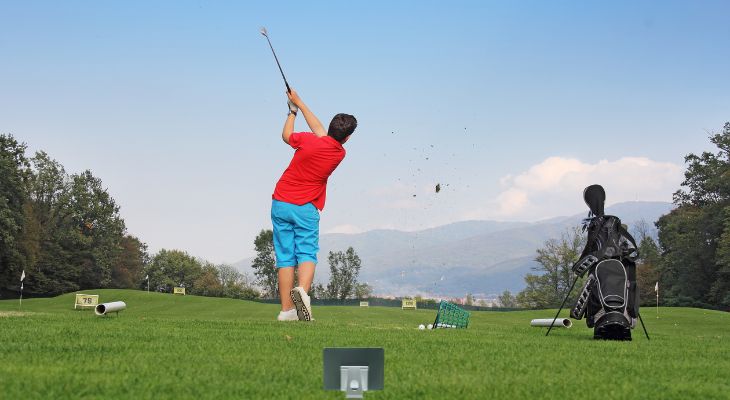 The rise of young golf stars has been accompanied by the exciting use of technology, which has opened up new possibilities in the sport. These talented athletes have embraced innovative advancements to enhance their training, performance, and overall growth. By utilizing advanced swing analysis systems, launch monitors, and virtual coaching platforms, they can refine their techniques, identify areas for improvement, and make informed decisions on the course based on data. They also benefit from wearable devices and fitness trackers that help optimize their physical fitness, prevent injuries, and achieve their best performance. Through their use of technology, these rising golf stars are reshaping the game and inspiring future generations to explore the incredible potential that technology brings to golf.
Conclusion
The rise of young golf stars is a trend that will continue to shape the game of golf. With the combination of drive, skill, and ambition young golfers are showing us that age is no limitation in the sport. Pierceson Coody,Chris Gotterup, Michael Thorbjornsen, Caleb Surratt and Tom Kim are just a few of the young players that have taken the game of golf by storm. Each of them offer powerful lessons in determination, hard work, and self-belief. As Jack Nicklaus once said, "A champion is someone who gets up when they can't." The young golfers of today give us hope in the ambitions of tomorrow. They are a reminder that anything is possible and that we should never give up on our dreams, no matter what our age. Let's keep an eye on them and continue to cheer them on!

Furthermore, with the affordable prices offered by Golf Ball Monkey for premium recycled golf balls, we make it possible for all young golfers to enjoy and excel in this sport without breaking the bank!!